Mk4 1.8T "Full" TurboPod Bundle | "Indigo" Boost Gauge | Install Kit
$189.99 CAD
SKU: TPB.017I NewSouth
Secure 
Payment Processing
TPB.017I
Unlike the other NewSouth pod setups this pod replaces the entire upper steering column shell and is screwed using the factory screws. This "Full" pod eliminates the need for double sided tape to hold the pod in.

FULLpod version replaces the entire factory upper column cover for a seamless installation.

Easily keep an eye on your engine with a gauge mounted in a FULL ColumnPod.

Molded from textured ABS and computer-matched in color and gloss, the ColumnPod looks like an OEM installation.

Our exclusive design allows the full range of height and telescopic adjustment of the steering column and hides all wires and tubes from view.

Using the identical LEDs that light the Mk4/Mk5/B6/B7 Volkswagen instrument panel, the Indigo gauges are a new, cost-effective option for VW enthusiasts.

With details such as a lighted red needle, a backlit black gauge face, and lettering that matches the instrumentation, the Indigo gauges will give you that factory look.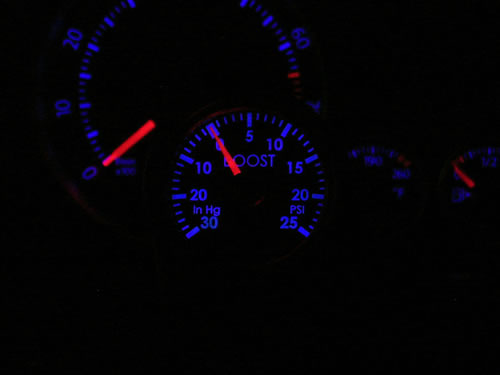 Note: KIT includes everything needed to install the gauge and pod (mk5 pod shown in night shot).

FITS: mk4 Golf/Jetta
This Part Fits The Following Vehicles
MAKE
MODEL
SUBMODEL
ENGINE
DRIVETRAIN
Volkswagen
Mk4 (1999.5-2005)
337/20th
1.8T
Volkswagen
Mk4 (1999.5-2005)
GTI
1.8T
Volkswagen
Mk4 (1999.5-2005)
Jetta
1.8T
Volkswagen
Mk4 (1999.5-2005)
GLI
1.8T